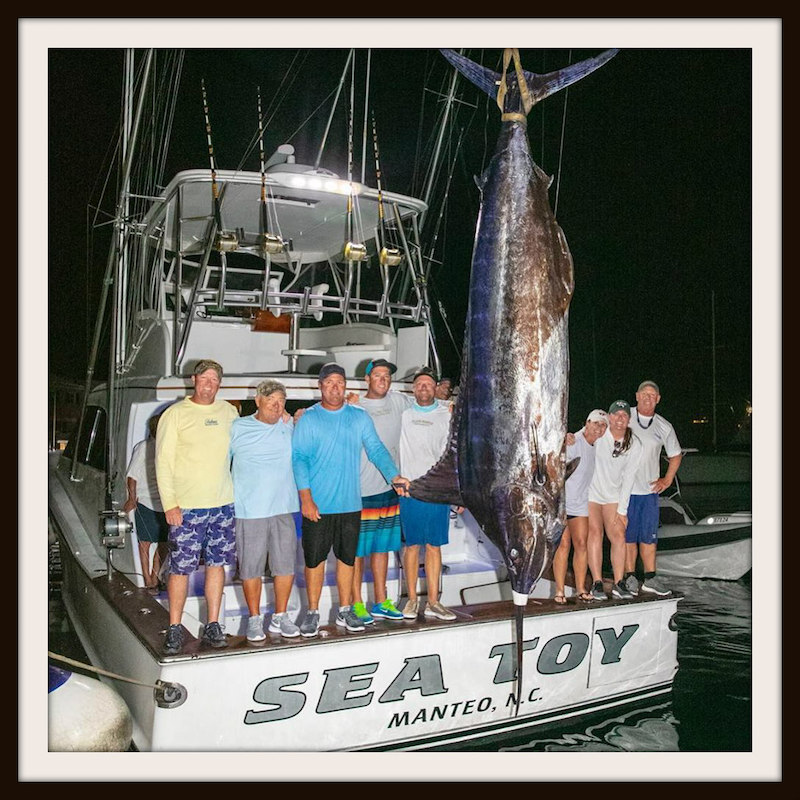 Bermuda – Capt. Bull Tolson and Caitlin Peele on Sea Toy weighed a 1,011 lbs. Blue Marlin. Angler was Dan Stephano. The fish had a 137″ Short Measurement and a 76" Girth Measurement. This is Capt. Tolson's first weighed Grander.
This is a significant fish for Bermuda as well. The last weighed Grander Blue Marlin (Seafari) was in 2012 and the last released Grander Blue Marlin was in 2013 (Challenger).
This has also been a very interesting period of time in Big Game Fishing. In Granders alone, this is the 4th
Grander in 6-Days, with Hawaii adding two (2), Cape Verdes with one (1) and now Bermuda with one (1).