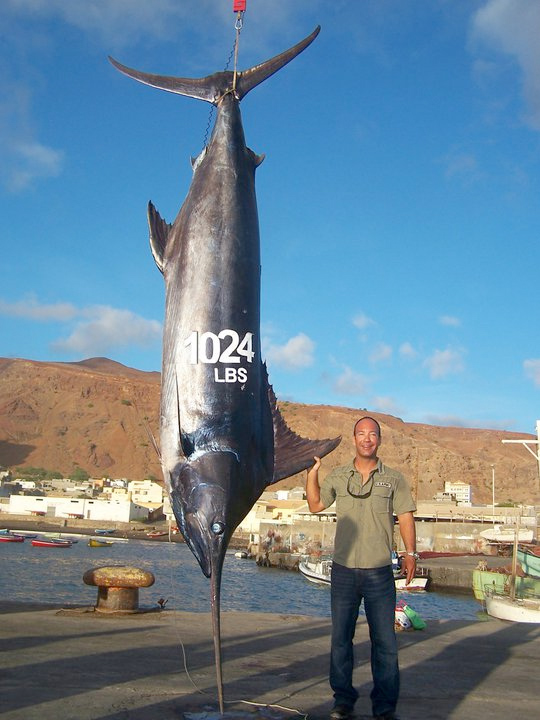 Cape Verde Islands – We have our 13th Grander of the Year. A 1,024 lbs Blue Marlin for German Angler Heiko Steinmetz. This is the 2nd Grander for the angler and the 4th GRANDER for Cape Verde Islands in 2010.
Capt. Faust Van Meel on the Black Marlin guided Heiko to the fish. Lure was a custom built 18-Inch plastic. She had an impressive  82" Girth and it took about an hour to land her.
Congratulations to Angler and Crew for a impressive catch.