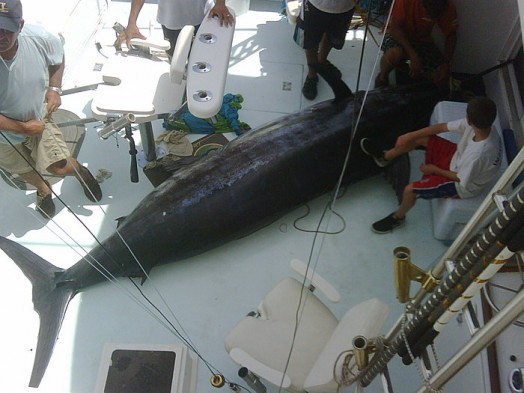 Bermuda – We just got word that Capt. Kevin Winter on the Playmate weighed in a 1,012 Blue Marlin. The fish unfortunately died in the battle.
Fish came up dead after 2 1/2 hours. Measurements came in at 132.5 on the short – a fat fish!
More to come on this fish – which came on the heels of a 750+ released on Saturday on this same boat!
Well done guys!